We've been in the house for about 3 months, and I've made some progress in the basement. Here are a few pictures just for posterity: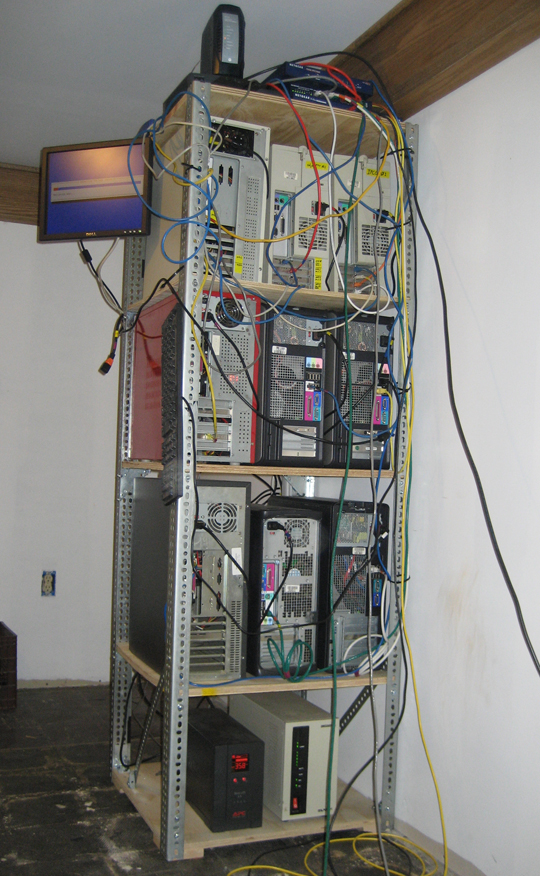 The server rack (well, shelving unit) isn't pretty, but it gets the job done.  I'm not exactly the computer version of Scrooge McDuck over here, so I stick with desktops.  The UPS on the right is a real old beater — I've replaced the batteries 3 times so far.  It's a nice double-conversion full sine wave model, so I keep it around.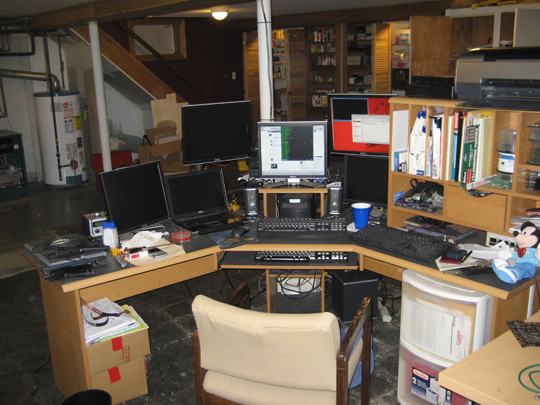 My workstation setup.  My primary machine needs upgrading badly:  A Dell GX280, P4 3.0Ghz, 3GB RAM.  It works for now.  All the monitors are hooked up to something or other, but I didn't have them on when the pic was taken.  Yeah, it's a mess.  That will never change.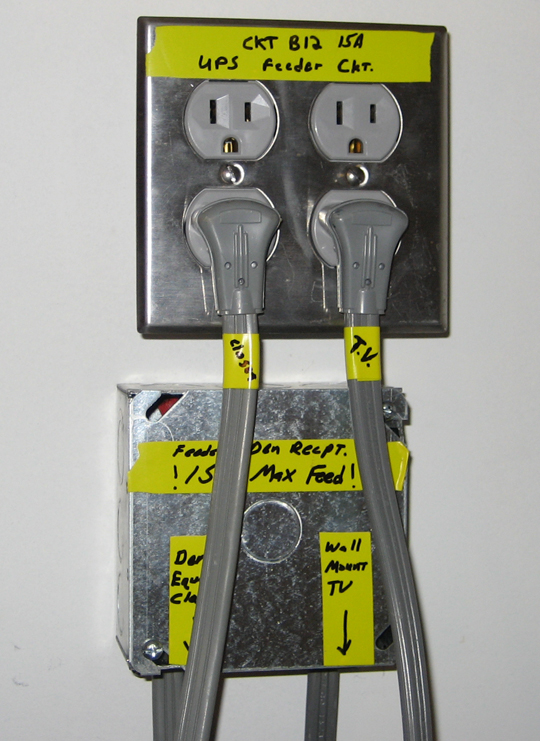 I'll put up some more illustrative pictures eventually, but the idea is that the cord on the left provides power to a couple of receptacles in my media cabinet upstairs.  My HTPC, cable boxes, and some other electronics are connected to that receptacle.
The cord on the right (I guess you can tell from the labeling) goes to a receptacle on the wall behind my TV.
The idea is that I'm going to put a UPS (or two) inline with those two connections so that they're out of the way but still protect my media equipment.